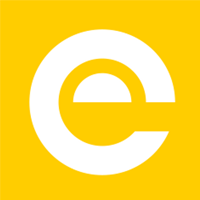 Digital Services
Integrated marketing agency. Beautifully crafted digital media for ambitious regional players, start ups, b2b giants and exceptional consumer brands.
About The Energy Cell
An integrated marketing agency providing web design in Lincoln and marketing services throughout the UK and around the world…

We work with the most ambitious brands and leading businesses helping to deliver integrated sales and marketing campaigns using our unique blend of creativity and technology expertise.

With a broad range of marketing talent and specialist expertise in web design in Lincoln, we go beyond the creative and technical barriers that often exist for businesses that want to achieve even more.

We work with the most ambitious businesses...
Based in Lincoln, UK we have built an enviable reputation around the world for guiding our clients to reach their potential.

Expect us to deliver to the highest standards, to develop plans that go somewhere and to generate activity that's not just easy to remember... but difficult to forget.

Dedicated. Always going that extra mile... Dedicating all of our talent and tenacity to help our clients achieve their goals comes as standard.

We never settle for less than the best - and we make sure our clients never have to either.

We bring our results driven culture to every project, a passionate team with a unique blend of creative talent and cutting edge digital expertise, combined with real world business and functional design experience.

We push you with a wealth of experience gained in commercial brand environments and service sectors.
Our upcoming event
International Trade Operations and Procedures (ITOPS) Training
ITOPS is a certified course tackling all aspects of international trade administration.