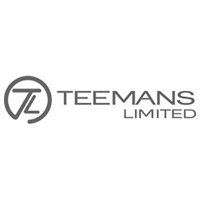 Manufacturing
Teemans Limited in Scunthorpe Lincolnshire manufacture split tees, cutters, pilot drills and all other associated equipment products.
About Teemans Limited
We manufacture Split tees, cutters, pilot drills and all other associated equipment products

Our products support hot tapping and line stopping of high & low pressure pipelines – All manufactured to the relevant design code (ASME, API, PD5500, Transco F4) and/or specific Customer specification.
Design Service
In house design team - We can design to all requirements.
Price
Due to being small and specialised we can offer very competitively priced, high quality components.
Delivery
Worldwide delivery – on time service – (delivery time specified at time of quotation / order). We offer a fast track service for breakdowns/emergencies.
Quality Assurance
Lloyds Registered, ISO9001, - Full testing certificates and document pack supplied with all fittings, we meet all international standards and requirements. All our fittings are made to any spec required and are fully compatible with all other brands of product.
Our upcoming event
Santander Celebratory Event
The event will showcase the stories from a number of individuals who have been supported by Santande...
Jan 30th 2020
1:00 pm - 2:30 pm

Think Tank, University of Lincoln, Lincoln, Lincolnshire, LN6 7FL
Book Your Tickets
Members offer
Bands For Hire – 5% discount
Bands For Hire are one of the UK's leading live music agencies, representing over 400 acts across the UK, see the website: www.bandsf...
Find out more