Road Safety Markings Association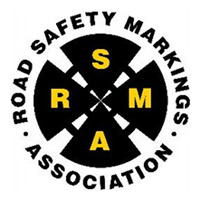 Health & Safety
The Road Safety Markings Association is the largest trade association within the highways sector representing 90% of Road Marking companies in the UK.
About Road Safety Markings Association
As the largest specialist trade body in the Highways Sector, the RSMA has played a key role in in developing the road marking industry.

Originally established in 1976 we are active in effectively representing our members within the United Kingdom and beyond.
We have become a respected voice for training, standards and safe systems of work and were the first specialist skills sector to establish a Specialist Apprenticeship Programme ensuring safe operatives for our members and actively promote our industry as a key component of a safe and effective highways network.
We work with a number of Government bodies and industry partners to ensure our collective voice brings about recognition, development and change to underpin our Vision.
Our upcoming event
In conversation with The Governor of the Bank of England, Mr Andrew Bailey
Find out what the end of the transition period and the turbulence of 2020 mean for the economy.