Possibility of London Limited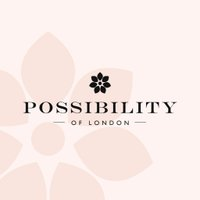 Health & Wellbeing
Possibility of London Limited in Lincolnshire are creators of dessert-inspired bath products and exported worldwide. Private label design and manufacturing.
About Possibility of London Limited
Possibility is brand inspired by your favourite desserts

Our core product being a rich & creamy formulation that allows you to shampoo, shower or immerse yourself into a bath filled with hundreds of bubbles.
The everyday range is complimented with a fun gift set range.
All of the products are created in our own bespoke design studio in England & are exported worldwide through distributors & some of the most successful Retailers throughout the world & here in the UK.
Our products are always high on the wishlist of Bath, Body & Beauty Buyers worldwide. GSM offer essential everyday products including, unique Body Sprays, Enigmatic EDTs, Blissful Bath & Body products,Purifying Hand sanitizers.
Our upcoming event
In conversation with The Governor of the Bank of England, Mr Andrew Bailey
Find out what the end of the transition period and the turbulence of 2020 mean for the economy.