Possibility of London Limited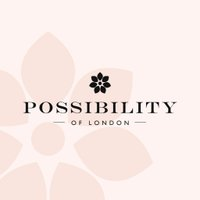 Health & Wellbeing
Possibility of London Limited in Lincolnshire are creators of dessert-inspired bath products and exported worldwide. Private label design and manufacturing.
About Possibility of London Limited
Possibility is brand inspired by your favourite desserts

Our core product being a rich & creamy formulation that allows you to shampoo, shower or immerse yourself into a bath filled with hundreds of bubbles.
The everyday range is complimented with a fun gift set range.
All of the products are created in our own bespoke design studio in England & are exported worldwide through distributors & some of the most successful Retailers throughout the world & here in the UK.
Our products are always high on the wishlist of Bath, Body & Beauty Buyers worldwide. GSM offer essential everyday products including, unique Body Sprays, Enigmatic EDTs, Blissful Bath & Body products,Purifying Hand sanitizers.
Our upcoming event
Santander Celebratory Event
The event will showcase the stories from a number of individuals who have been supported by Santande...
Jan 30th 2020
1:00 pm - 2:30 pm

Think Tank, University of Lincoln, Lincoln, Lincolnshire, LN6 7FL
Book Your Tickets
Members offer
Bands For Hire – 5% discount
Bands For Hire are one of the UK's leading live music agencies, representing over 400 acts across the UK, see the website: www.bandsf...
Find out more