Orwood Mobility Manufacturing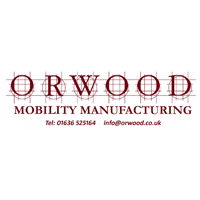 Health & Wellbeing
Orwood Mobility Manufacturing based in Newark are manufacturers of electric height adjustable beds, bed lifters and riser-recliner chairs.
About Orwood Mobility Manufacturing
We take pride in being members of the Guild of Mastercraftsmen. Most people recognise this organisation as being the leading overseer of quality in creative and construction industries. Membership is not easy to come by - it is achieved only through recommendation by clients who can confirm exceptional service standards.

Experience

ORWOODS staff have extensive experience (over the last 20 years) of professionally assessing mobility & independent living needs - working closely with users, Disability Living Centres and other healthcare professionals - and of manufacturing and supplying standard and non-standard specifications of bed solutions accordingly.

In addition, we bring the same professionalism and attention to detail to the supply of riser-recliner chairs - at all stages from assessment to installation - working with the leading manufacturing companies in the specialist chair field.

MHRA
From the point of launch of the business, ORWOODS have always been registered manufacturers of medical devices with the Medicines & Healthcare products Regulatory Agency ('MHRA'). This registration is by no means 'just a label', and the MHRA is not a simple 'pay-to-join' trade association.

Registration is not open to 'just anyone': only manufacturers of products which qualify - on quality grounds - as medical devices are eligible to register, at which point registration immediately becomes compulsory, bringing with it a substantial regulated system of product design and manufacture quality control which acknowledges and reflects the quality expectations of dependent and vulnerable users of such equipment.

It is a necessary consequence of the way in which the legislation works that:

- ONLY true manufacturers of healthcare products are registered with MHRA
- ALL true manufacturers of healthcare products (including specifically adjustable beds) MUST be registered with MHRA; and therefore manufacturers who are not registered with MHRA are NOT true manufacturers of healthcare products at all
Our upcoming event
Pathways into Construction
CITB and Abbey Access Training present a programme to get into working in the Construction Industry....
Jan 20th 2020
9:00 am - 5:00 pm

Abbey Access Training Centre, Monks Road, Lincoln, Lincolnshire, LN2 5HU
Book Your Tickets
Members offer
Bands For Hire – 5% discount
Bands For Hire are one of the UK's leading live music agencies, representing over 400 acts across the UK, see the website: www.bandsf...
Find out more