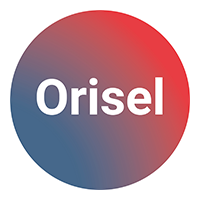 Orisel in Lincoln helps attract your ideal customers and clients and converting sales leads through the power of digital.
About Orisel Limited
Attract, convert and delight more of your ideal customers and clients through the power of digital. If you feel like you aren't getting the most out of your website, marketing and automation then let our team take a look under the hood.

We work with businesses to build websites that get real, measurable results. Whether e-commerce or b2b services, we work with you to understand who your target market is, then how to attract, capture, nurture and convert them into customers or clients in a manner which is repeatable and scalable.

Whether you're looking to increase sales, streamline and automate operations or improve customer service, there's a very good chance we can help.

Our aim is to help you get the most from your digital strategy. To arrange a free, no obligation chat to see if we can help you with your project, simply visit our website and get in touch.
Our upcoming event
Presenting for Success
Presenting For Success - by Richard Askam

A FREE workshop funded by ERDF Collaboratio...
Oct 17th 2019
8:45 am - 4:30 pm

The Showroom, Tritton Road, Lincoln, Lincolnshire, LN6 7QY
Book Your Tickets