Millhouse Manufacturing – Spaceright Europe Ltd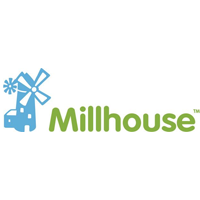 Manufacturing
Millhouse Manufacturing, under Spaceright Europe, are a leading Lincoln based manufacturer of educational furniture, toys and resources.
About Millhouse Manufacturing – Spaceright Europe Ltd
Millhouse have a proven track record in designing, manufacturing and supplying educational furniture, toys and resources for over 35 years. Based in Lincoln, all products are manufactured here in the UK to a high quality standard. We understand the requirements of an early years environment – we know that children need a secure, safe, nurturing environment within which they can explore, learn and grow. Furthermore, we appreciate that the environment has to be highly functional, practical and flexible. Our range has been designed with all of this in mind and more.

Quality
Every care is taken in the design and manufacture of our products to ensure that they are made to a high standard and are durable, safe and reliable. Millhouse products are designed and manufactured, here in the UK, a tradition that has lasted for over 35 years.

Safety
Every detail in our products is carefully thought through to make play safe and fun for children. We have incorporated many safety features, including our innovative child friendly hinges, which are designed to protect little fingers. Constructed from the finest materials, our products conform to European safety standards (EN71, EN1176 & EN16121), ensuring outstanding quality and reliability.

Value for Money
Our range is very competitively priced and offers excellent value for money without compromising on quality. We feature a variety of special offers throughout the catalogue to bring you a range, which will enhance your setting making it safe, flexible and functional, whilst also being affordable.

Expert Advice
Our dedicated early years product specialists and design engineers are always on hand for help and advice. So whether you have a detailed vision, or need inspiration, we can provide a furniture solution, which is right for you. Our room planning service is free and we'd be delighted to help with any size project.
Our upcoming event
ChamberConnect: QES Q2 Briefing
The QES results are the first major comparison since COVID began.