Lincolnshire County Council Heritage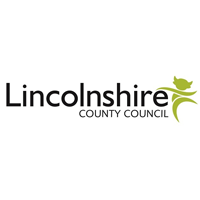 Local Services & Authorities
Lincolnshire County Council Heritage department maintaining the many attractions and heritage sites in the county.
About Lincolnshire County Council Heritage
Many heritages sites in Lincolnshire are run by, or on behalf of, the county council. Whether you live in the county or you're just visiting, find information about the places to go and discover things to do.

Lincoln Castle
Built by William the Conqueror in 1068, Lincoln Castle has stood for hundreds of years as a symbol of power and seat of justice. Since 2010 we have been revealing its hidden history in a £22m restoration. Scale the heights of the Medieval Wall Walk, follow in the footsteps of prisoners in the Victorian Prison, and immerse yourself in the Magna Carta story. Discover 1000 years of history – where it happened.

The Collection Museum and Usher Gallery
The Collection is an award-winning museum in Lincoln. It displays archaeological finds and hosts a range of exhibits throughout the year. The Usher Gallery is Lincoln's premier art gallery. It offers a range of fine and decorative art from around the world.

Gainsborough Old Hall
Gainsborough Old Hall is one of the best-preserved timber-framed manor houses in the UK. It is over 500 years old. It has been described as a 'hidden gem in Lincolnshire'. It offers a variety of events and exhibitions and an award-winning schools education programme.

Museum of Lincolnshire Life
The museum celebrates the culture of Lincolnshire from 1750 to the present day. Exhibits illustrate commercial, domestic, agricultural, industrial and community life. It is housed in a Victorian barracks built for the Royal North Lincoln Militia in 1857. It has nearly 250,000 objects, including an authentic World War One tank. There are also interactive galleries of the Royal Lincolnshire Regiment. There is a museum trail for children and an Historic Hunters playground. Loan boxes are available to schools and community groups. The museum has a dedicated room that can be hired for visiting groups, talks and meetings.

Battle of Britain Memorial Flight visitor centre
Our visitor centre provides public access to the home of the RAF Battle of Britain Memorial Flight (BBMF). We provide this experience in partnership with the Royal Air Force. The visitor centre and the RAF hangar are located within the boundaries of RAF Coningsby. Access to the hangar is by guided tour only and admission charges apply.

Lincolnshire Archives
We provide access to resources that can be used to research history and culture in Lincolnshire.

You can use our search room to consult:
- original archives
- microfilm resources
- library material relating to the county

We hold records from the former Lindsey, Kesteven and Holland county councils. We also hold records from Lincoln Diocesan Record Office. We have collections of national and international significance, such as the Bishops Rolls and Registers. These date from 1214 and form the core historical records of the diocese of Lincoln. Our search room is open from 10am to 4pm, Tuesday to Saturday.

Posterngate
Posterngate is the Roman gateway to southern Lincoln which lies underneath the city's streets. Its walls are now separated from view by an unassuming door, 15 feet of earth and 1,500 years of history. mBuilt around 100 years before the ancient empire left Britain, the 4th century gateway lay undisturbed until 1973. Merchants and traders would have used it to access the River Witham, which, in Roman times, was lapping close to the wall. It would have been a major shipping lane to the inland port that is now known as the Brayford Pool.

Investigate Learning
The learning experiences take place across the five sites of LCC heritage and span history from the dinosaurs to the 20th Century, as well as exploring creative arts and science topics. We have fantastic workshops, guided and self-led experiences and an extensive loans box offer. Investigate learning is available for all schools, colleges and universities.
Our upcoming event
Virtual Lincolnshire Construction and Property Network August
Digital networking event for the construction and property industry.