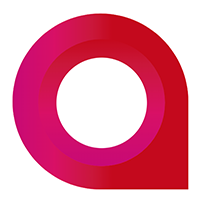 Skills & Training
Kim Adele Ltd offers leadership development, coaching and mentoring for professionals in and around Lincolnshire.
About Kim Adele Ltd
Leadership development, coaching and mentoring for professionals.

Challenging you to be the best version of yourself. Providing transformational coaching to C-suite and Senior Management who understand that to be inspirational you have to lead from the front.
Empowering you to empower your people, unlock your potential, energise your business. Turning your vulnerabilities into your super power.

My approach is simple.

Authenticity: Bring your whole self to the front.

Integrity: Always do the right thing, even when no one is watching.

Legacy: Leave things in a better place than when you found them.
Our upcoming event
Santander Celebratory Event
The event will showcase the stories from a number of individuals who have been supported by Santande...
Jan 30th 2020
1:00 pm - 2:30 pm

Think Tank, University of Lincoln, Lincoln, Lincolnshire, LN6 7FL
Book Your Tickets
Members offer
Bands For Hire – 5% discount
Bands For Hire are one of the UK's leading live music agencies, representing over 400 acts across the UK, see the website: www.bandsf...
Find out more