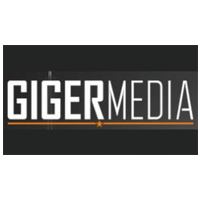 Website Design & Marketing
GIGER MEDIA are a small creative business based in Grantham, Lincolnshire, providing creative website, graphic, photography and print solutions.
About Giger Media
Doing the do...
No matter if it's website design, graphics, print, photography or any of our supporting services such as website hosting, domain names or email, our creative services are designed to help your business, whether you are based in Grantham, Stamford, Sleaford, Lincoln, Melton or anywhere in Lincolnshire or Leicestershire.. or in fact anywhere in the UK.

We're not greedy...
You can use just one of our services, or implement a complete and seamlessly integrated project to include graphic design and print, website design, development and hosting, through to photography and imaging.

Now you've come this far...
Why not take a moment to sit back, sip some coffee, and have a look around to get more of a feel for what we can do for you and your creative website, print, and photographic needs. If you want to talk, no problem, call us on 01476 240 007
Our Mission
"Unified by design"
Our upcoming event
ChamberConnect: The Job Retention Scheme Changes
Oliver Tasker of Wilkin Chapman explains the upcoming changes to the Job Retention Scheme.