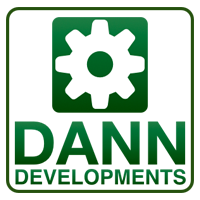 Other
Dann Developments are a dedicated consultancy company operating in the Defense Industry, offering training simulators, weapons and technology.
About Dann Developments
Dann Developments based in the UK are a small but extremely dedicated consultancy company operating in the Defense Industry. Andrew Dann, having spent many years in the industry working for large companies, decided in 2012 to become a freelance consultant. He felt the solutions on offer are a far cry from what end users actually require. The Dann Development Team work in the research and development of products and solutions, they work closely with subject matter experts from all around the globe to ensure that what is being delivered to the Police, Military and Security Forces is exactly what they need to suit their exact requirements.

Dann Developments are currently working on the following projects:

Cost effective and reliable recoil weapons with laser inserts for training purposes
A true "use of force" training simulator that includes real force options
A vehicle / boat simulator that truly recreates real life situations
Shooting range LOMAH (location of miss and hit) systems
Video scenario creation technology for all end users to have the capability to re create situations that will assist in the training curriculum
Dann Developments are proud sponsors of the Police Firearms Officers Association.
Our upcoming event
Export Documentation Workshop December
Gain an understanding of the documentary requirements and obligations when exporting from the UK.