Clear Insurance Management Ltd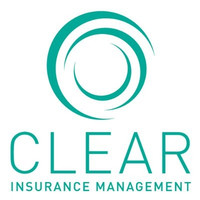 Business Services
Clear Insurance Management Ltd in Spalding Lincolnshire are your local insurance broker, member of Brokerbility.
About Clear Insurance Management Ltd
Clear Insurance Management Ltd in Spalding are your local insurance broker.
Our people are in Lincolnshire, we're a successful part of the county's economy and share close ties with the region, and its communities. So, what matters to you, matters to us.
As well as acting as your insurance broker, we'll also be your advocate when it comes to dealing with insurers, working with them in your interests. And as one of the largest members of Brokerbility, the leading network of independent brokers in the UK, we've got considerable influence when negotiating on your behalf. So, when something happens, and you need our help – we can get you the service and attention you expect to reach a speedy and satisfactory outcome.
As the Insurance Times Independent Insurance Broker of the Year for 2017, we'll offer you guidance that's direct and jargon free, and recommend solutions tailored specifically to your commercial needs, so you can get on with running your business, certain that your reputation, assets and livelihood are comprehensively protected.
Our upcoming event
ChamberConnect: The Job Retention Scheme Changes
Oliver Tasker of Wilkin Chapman explains the upcoming changes to the Job Retention Scheme.