Claire Lea Consulting Ltd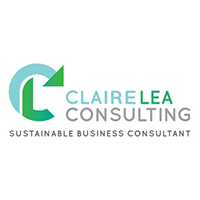 Environmental & Recycling
Claire works collaboratively with clients to provide simple, practical, sustainable solutions for businesses and organisations.
About Claire Lea Consulting Ltd
For over 5 years Claire Lea Consulting Ltd has supported businesses across the UK to achieve their environmental ambitions through:

• Working collaboratively with clients;
• Understanding their purpose and needs; and
• Providing simple, practical, cost effective, sustainable solutions for businesses and organisations - on time.

Claire supports a range of organisations including those who are just starting to think about environmental improvement, through to those with established and embedded practices looking to further improve their sustainability.

The ways Claire can support your business include:

• Helping your businesses to manage and minimise its impacts on the environment;
• Improving resource efficiency;
• Reducing waste and associated disposal costs;
• Implementing an EMS (Environmental Management System);
• Environmental audits and reviews;
• Creating a register of environmental legislation relevant to your business;
• Establishing compliance with environmental legislation;
• Developing/Implementing a plan to improve your organisations sustainability or implement responsible business practices;
• Providing environmental and sustainability training; and
• Providing mentoring support to those with environmental responsibility, environmental practitioners and professionals.

Claire is a Full member (MIEMA) of the Institute of Environmental Management and Assessment (IEMA) and a Chartered Environmentalist (CEnv).

Claire builds partnerships with the organisations she works with to become a trusted, valued partner.
Our upcoming event
ChamberConnect: QES Q2 Briefing
The QES results are the first major comparison since COVID began.