Chris Vaughan Photography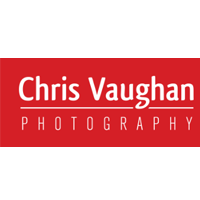 Digital Services
Chris Vaughan Photography based in Lincoln, specialise in producing eye-catching business portaits, sports and event photography.
About Chris Vaughan Photography
Photography is a great tool to attract attention for your business.

Chris Vaughan Photography was launched in October 2011 with the aim of making our clients the focus of their marketing material.
We specialise in producing eye-catching still imagery for business clients, ranging from photography for printed literature, websites, press releases and social media channels. We also provides live images for clients to use on their own social media during events such as conferences and award ceremonies. In May 2017 this service was nominated, in a joint entry with Active Lincolnshire, for Best Use of Multimedia, at the 2017 Lincolnshire Digital and Tech Awards. The project which made the shortlist surrounded the social media coverage of the 2016 Lincolnshire Sport Awards. A key component to this was the immediate use of Chris' images on Active Lincolnshire's social media channels throughout the event. #LSA2016, the hashtag for the event, was successfully trending during the event.
Our goal for Chris Vaughan Photography is to help every company we work with improve their corporate image; through the creative photography we produce for them. At the same time we work to ensure every person enjoys the experience of having his or her photograph taken.
Our upcoming event
Virtual Lincolnshire Construction and Property Network August
Digital networking event for the construction and property industry.