Bulley Davey Wealth Management Limited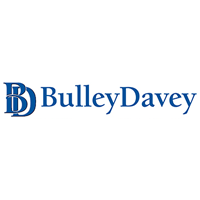 Financial Services
Bulley Davey Wealth Management Limited are financial advisors and accountants based in Spalding Lincolnshire.
About Bulley Davey Wealth Management Limited
Bulley Davey Wealth Management Limited offer a fully comprehensive financial advice service to help with all your short, medium and long term financial planning requirements.
We are committed to being fully independent, thus offering advice on products from the whole of the market. We base our recommendations on performance, service, cost and corporate stability.
Our main aims are:
- To provide a personal and professional service to our clients
- To surpass client expectations
- To provide reports and advice using language you will understand
- To invest in and utilise the potential provided by the latest technology for gathering information and for communicating where appropriate
- To earn the trust and respect of our clients through our expert knowledge and up-to-date awareness of industry developments
Our upcoming event
FREE Post EU Exit – Building your Business Resilience – Lincoln
Learn what your business should be doing to prepare for Brexit after the transition period.
Feb 25th 2020
7:30 am - 10:30 am

Commerce House, Carlton Boulevard, Lincoln, Lincolnshire, LN2 4WJ
Book Your Tickets
Members offer
Bands For Hire – 5% discount
Bands For Hire are one of the UK's leading live music agencies, representing over 400 acts across the UK, see the website: www.bandsf...
Find out more