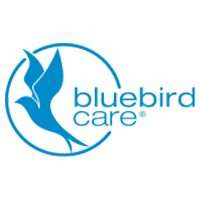 Health Care & Care Services
We started as a small family business in 2004 and today we are proud to be one of the largest providers of homecare services in the UK
About Bluebird Care Lincoln
We started as a small family business in 2004 and today we are proud to be one of the largest providers of homecare services in the UK.
In less than eight years we have grown from one business to 200 delivering 20,000 customer visits every day.
The story of our success is a testimony to the high quality homecare and support services that we provide to each of our customers. We attribute this to the excellent support we give to each new franchise business.
Bluebird Care provides the highest quality of care, leading the field in customer service. We provide a bespoke service to each of our customers and can offer the security of a nationwide brand with the personal assurance of knowing the local team is just around the corner.
Our services support you to maintain your chosen lifestyle. We believe that each customer is unique, with their own individual preferences and needs. So, we keep you in control and provide you with the homecare and support that you want, where and when you want it. It's your life and your care, so it must be your way.
We believe that care matters and we are committed to providing the highest quality homecare in Lincolnshire so that our customers can remain in their own homes. We deliver homecare and support services in Lincoln, North kesteven and East Lindsey, including Lincoln City, Woodhall Spa, Sleaford, Skegness and surrounding villages.
Bluebird Care UK first opened its doors in 2004 as a small family business dedicated to providing high quality homecare services. We have now grown into a leading care at home provider, delivering around 20,000 visits each day right across the country. Our commitment to delivering the services you want, how you want them, in the comfort of your own home is stronger now than ever.
Our upcoming event
ChamberConnect: Business & International Trade as Nations Emerge from Lockdown
Free webinar with moneycorp, looking at foreign currency exchange, market movements and economic upd...