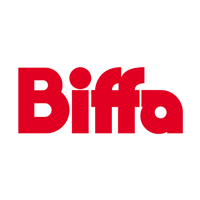 Business Maintenance Services
Biffa is the leading waste management company in Lincolnshire, offering recycling, waste to energy, one off work, consultation on all your waste requirements.
About Biffa Waste Services Ltd
We have been servicing the waste management needs of the UK since 1912 and we're now a UK leading integrated waste management company.
Founded over 100 years ago, Biffa has always been at the forefront of development and innovation within the waste management industry. Named after the founder, Richard Biffa, the business was formed as a haulage company providing services to coal fire power stations in London. Now in the 21st century, we are a UK leading integrated waste management and recycling business.
Today, we are proud to lead the waste and recycling industry. With operations at over 195 sites spanning the length and breadth of the country, we service over 2.4 million households and collect 4.1 million bins per week just within our municipal division. From our conception in 1912, our business has developed far beyond waste collection and into recycling, treatment and energy generation services.
Waste Management in Lincolnshire
Biffa provide sustainable waste management services across Lincolnshire, from our three regional depots in Lincoln, Grimsby and Skegness.
Our experts in waste collection and management support a variety of local businesses and organisations. With dedicated facilities to manage waste collection in Grimsby, Skegness, Lincoln and the surrounding area, we can provide you with a complete service to help you comply with sustainability policies, and to keep you up to date with current legislation obligations.
Biffa Lincolnshire can provide you with advice and guidance on updating your recycling systems to ensure that your current method of waste collection is sustainable and cost effective.
Contact your nearest Biffa depot today to find out how we can help you make your waste disposal more efficient and sustainable.
Our upcoming event
Incoterms 2020 Training December
Incoterms are the terms of delivery used by international sellers. This half day course covers the b...
Dec 11th 2019
1:00 pm - 4:30 pm

Commerce House, Carlton Boulevard, Lincoln, Lincolnshire, LN2 4WJ
Book Your Tickets
Members offer
Bands For Hire – 5% discount
Bands For Hire are one of the UK's leading live music agencies, representing over 400 acts across the UK, see the website: www.bandsf...
Find out more