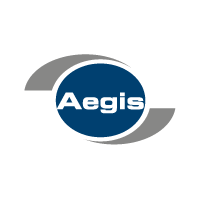 Health & Safety
Aegis Fire & Security are a business based in Newark specialising in Life Safety, Security, Access Control & DDA Compliance Systems.
About Aegis Fire & Security
Aegis Fire & Security are a multi-discipine business based in Newark Nottinghamshire, we specialise in the Design, Installation, Maintenance and delivery of Life Safety, Security, Access Control & DDA Compliance Systems across England & Wales. Operating from our central base, we have a culture within our business of valuing the premise of delivery, whether that be design, proposals, costings or the project itself, meeting our clients deadlines, whether pre planned or not, our aim is to deliver a discerning service at a reasonable cost, with the least effort required from our client.

Our business has been and continues to develop a self conscious belief that if we deliver consistently, communicate during our projects and go the extra mile to ensure our clients are satisfied, both we as a business and our clients, will benefit from a happy working environment that is mutually rewarding.

We are always glad to receive new enquiries and have a mind set of providing alternative solutions to conventional problems, in the hope that we can deliver security and life protection systems that meet the needs and risks of the project in hand, but also potentially provide a better value for money option, that may not have been considered.

Our Mission Statement

"Aegis Fire & Security is a respectable Security & Life Safety Systems Installation and Service company, aimed at offering high-quality, moderately priced discerning service to both end users and the construction sector. We view ourselves as partners with our customers, our employees, our suppliers, our community and our environment. We aim to become a regionally recognised brand name, capitalising on the need for a culture driven service, that understands the needs of the sectors we serve. Our goals are moderate growth, annual profitability, sustainable revenue streams and to be highly regarded, and not forgetting to maintain our sense of humour"
Our upcoming event
Looking at VAT implications
Explore VAT, following the guidelines and what these arrangements mean for businesses.