Lincolnshire Chamber of Commerce is working closely with JAMPRO to provide trade opportunities into Jamaica.
The Jamaica Promotions Corporation (JAMPRO) is Jamaica's trade and investment agency. Established in 1988, it was made a statutory body in 1990 under the provisions of the JAMPRO Act.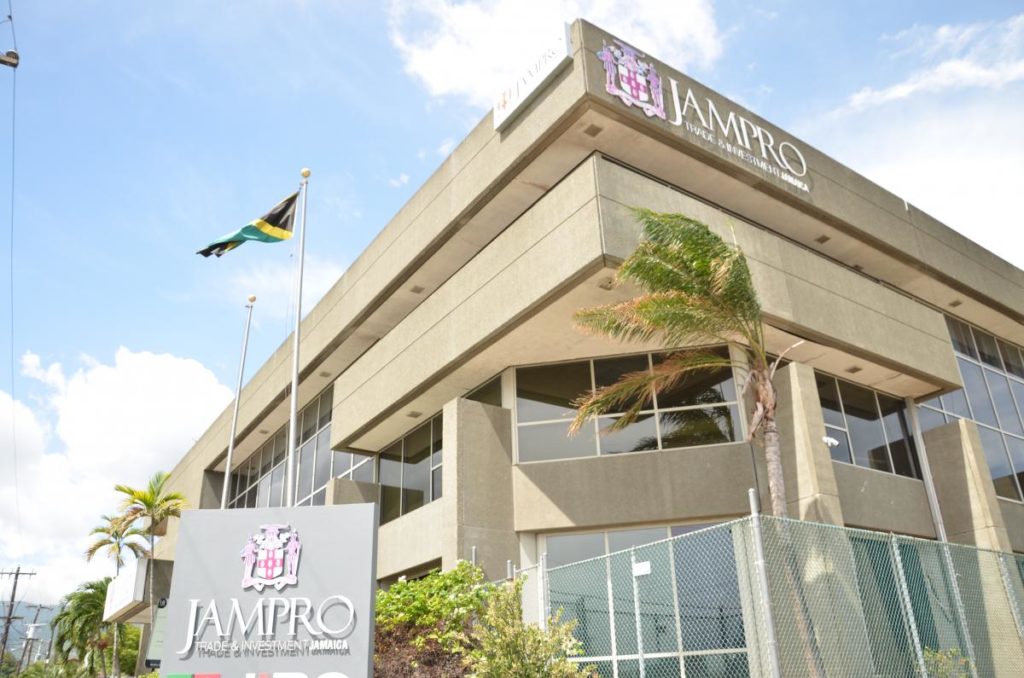 JAMPRO is an Agency of the Government of Jamaica's Ministry of Industry, Commerce, Agriculture and Fisheries (MICAF) that promotes business opportunities in export and investment to the local and international private sector.
They work with local and global entrepreneurs seeking to tap into the many investment and trade opportunities in Jamaica. In facilitating both local and foreign direct investment, JAMPRO guides investors through the necessary processes and offers support in partnership with key government agencies and ministries, even after their investments are operational.
There is more to Jamaica than its captivating culture and its ranking as the "3rd Coolest Country in the World" by the US television news network CNN. Jamaica's growing business sophistication as a small island developing state with enormous possibilities for trade and inward investment, makes it a destination of choice for discerning investors and businesspeople.
Strategically located at the gateway of the major air and sea routes into the Caribbean, Jamaica is within easy reach of the major global markets, with over half a billion of the world's population living within a four hour flight radius.The island also has the largest English-speaking workforce in the Caribbean, which is known globally for its creative and enterprising spirit.

…From Transshipment to Integrated Logistics Hub
Click here to download a PDF presentation about The Kingston Logistics Park, including strategic intent, opportunities, offers, how to make it happen, and more!
Real GDP for the quarter relative to 2018 has increased 1.0% – the 18th consecutive quarter of growth
Real GDP growth for January to June  is estimated to have increased by 1.4%,
Mining and quarrying continues to experience growth, reaching 4.5% spurred by increased alumina production of 7.5% while bauxite production declined by 18.5%.
Agriculture contracted by 2.5% owing to the drought conditions affection crop production, despite the increase of 1.8% in animal farming.
Manufacturing output grew 1.7% spurred by increases in dairy production (48%), gasoline (135%) and fuel oil (119%).
Tourism (hotels and restaurants)  grew by 5.6% as stopover arrivals are up 8.4% and visitor spending has increased 10.2% to US$852.7 million
Did you know?
The Jamaica Stock Exchange is the highest performing stock market globally, (Bloomberg 2015 and 2018)
Jamaica is the 6th easiest place to start a business globally (World Bank Doing Business Report, 2019)
Jamaica ranks the 12th easiest place for Getting Credit (World Bank Doing Business Report, 2019)
#1 English-speaking Caribbean Country in which to do business, (World Bank Doing Business Report 2019; and Forbes Best Countries for Business Report, 2019)
Jamaica is the #10 country in Latin America for business (Forbes Best Countries for Business Report, 2019)
When it comes on to the absence of red tape to stir the growth of businesses, Jamaica is ranked 6th globally, ahead of 156 other nations including the United Kingdom and the United States of America (Forbes Best Countries for Business Report, 2019)
Jamaica is graded B+ for Government's Long-Term Foreign Issuer and Local Currency Issuer Default Rating (Fitch Ratings Agency, 2018).