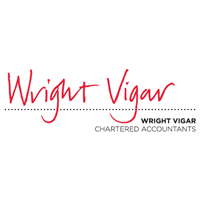 Financial Services
Award winning firm of chartered accountants and business advisors in Lincoln with a fantastic team and bespoke advice.
About Wright Vigar (Lincoln)
Why choose Wright Vigar?

Wright Vigar has a team of qualified and experienced professionals, and we would be delighted to have an opportunity to meet with you and explain how working with us can make a real difference to you and your business.

Our Approach
At Wright Vigar we are able to offer you all of the services you would expect from a reputable Chartered Accountancy firm, but we're not content to simply 'do the books'. We aim to add value by taking a close look at all aspects of our clients' working life. Looking at the wider context, we make a broader contribution. We'll consider topics such as pricing strategies, employee relations and customer feedback.

We will work with you to identify what you are in business for. Are you building an enterprise you can sell to fund your retirement? Will your venture be passed to the next generation? Or are you too busy running your business to think about corporate strategy? Presumably it's not just to work for the tax man!

Whatever your plans for the future, we will be there for you to help you get to where you want to be.

Come and talk to Wright Vigar – we don't bite and we take your business aspirations seriously.

Our Values
We value your values.

The mark of a good relationship is mutual respect and the willingness to be on hand when needed.

At Wright Vigar, we always endeavour to be there for our clients. Our directors and team members work hard to generate meaningful relationships and if you visit our testimonials page, you will see that our clients are more than happy to confirm that they benefit greatly from the open and honest two-way relationship that we actively foster – at Wright Vigar you are not just a number!

The Wright Vigar Way – our vision, values and behaviours

Our vision is to be our clients' most trusted advisor; helping them to realise their aspirations whilst being a great place to work.

Values – We….
Have a 'can do' attitude and positive approach.
Do the right thing and are professional at all times.
Cherish beneficial long-term relationships, provide great service and exceed expectations.
Are innovative, make smart use of technology and seek continual improvements.
Regularly share information and ideas.

Behaviours – We….
Listen, are adaptable and have a helpful enquiring attitude.
Have respect and confidence in each other; are aware of each other's well-being and have fun along the way.
Acknowledge achievements and encourage improvements in a constructive way.
Encourage training and development, share knowledge and have a culture of continuous learning.
Are one team and work together towards our business success and the success of our clients.

Our people and your business.

At Wright Vigar we are proud to work with our 100 strong team who support our varied range of clients across our 6 offices. To ensure you receive the highest level of technical expertise and customer service we only recruit the best and we feel confident you will instantly notice the difference when working with team Wright Vigar
Our upcoming event
International Trade Operations and Procedures (ITOPS) Training
ITOPS is a certified course tackling all aspects of international trade administration.