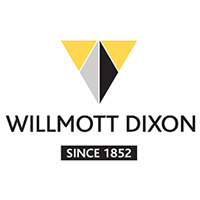 Construction & Contractors
Willmott Dixon is a privately-owned construction and interior fit-out specialist with the ambition to create a huge and lasting positive impact on our society.
About Willmott Dixon
Willmott Dixon is a privately-owned contracting and interior fit-out group. Founded in 1852, we are family run and dedicated to leaving a positive legacy in our communities and environment

That local approach
Our Construction team are passionate about quality for our customers in all sectors; education, leisure and culture, hotels, offices, custodial, health, retail, national frameworks for Government and local authorities.

Construction's network of local company offices (LCOs) across England and Wales, each with its own MD, provides national coverage with a local team - giving customers the close attention and relationship with their LCO team right up to MD level. The close attention and quick, responsive approach is one reason our much valued customers and supply chain opt to work with us again, and again!

The balance between being a national company and having local presence is something we are proud to have. It also helps our 'local pound' approach of working with local companies where possible, with up to 40 per cent of a project's spending distributed within 20 miles.

For customers, their project is centre stage for our team, as is our knowledge of their local community requirements, rather than being lost as a small part of national structure.

Building on Better
Our approach is that we can never stop improving, we can always keep learning and getting better! This starts with John Waterman and runs right through our construction team, and the aim is that through our work we build lives that are less ordinary.

Our Building on Better strategy is about getting the best results for our customers by ensuring nothing is taken for granted, no matter how good we think it is, how excellent the project - we can always learn and improve!

Our teams are required to examine and challenge everything, never accept that something cannot be improved, even if it already works well. Ideas are never dismissed, no matter how small or irrelevant, and there's a zeal for not accepting the status quo just because it works – because who knows if it will work tomorrow?

This includes our zero compromise health and safety approach that have seen the number of site-based incidents reduce year on year with the All Safe programme. But that's not good enough, so we launched the All Safe Minds programme to combat stress and mental fatigue, tacking a new area that often gets overlooked in the construction sector.

We've been a specialist residential builder since 1974, we build nearly 2,000 homes each year for all types of tenure: affordable, care residential, retirement villages, housing for sale and private rent, plus student accommodation.

Brilliant Buildings - meeting the housing challenge
Our homes come in all shapes, sizes and scale, from standalone 90 unit care homes to multi-phase estate regeneration to create a new 'destination' for communities. Our expertise is complex mixed-use homes, where we combine residential with other facilities like sports, leisure and education like we are doing currently with Westminster City Council.

Our people, and the homes they create, are proud of the positive impact our work has for communities. While our range of housing, skill-sets and client base is extensive, the main thing for hundreds of thousands of people across the country, is that what we produce is simply their home.

As one of the largest privately owned companies specialising in construction, development and support services, we pride ourselves on our strong family values.

- Business with a human touch
- Relationship focused
- Be entrepreneurial and direct
- Being visible and accountable
- Preserving our environment

Our Vision
We will build on our history and reputation by undertaking our activities in a sustainable and responsible manner that contributes to society as a whole.


Our upcoming event
In conversation with The Governor of the Bank of England, Mr Andrew Bailey
Find out what the end of the transition period and the turbulence of 2020 mean for the economy.