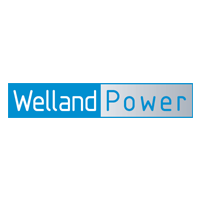 Manufacturing
Welland Power is a Spalding based business that produces diesel generating sets for markets around the world.
About Welland Power
We own our modern production facility which covers an area of 25,000m2. This facility encompasses some of the most modern machinery for the production of steel work - CNC Lasers and CNC Break Press. Our expansion and modern facility houses equipment you won't find at most UK manufacturers, including some of the other biggest names.

Welland is still owned today by the same family; Charles Lloyd Farrow currently sits as Managing Director - The third generation of the family.

In all, the Farrow family and its heritage building and assembling industrial machinery can be traced back over 6 generations and video footage of the family at work has been found from as early as 1921. In this time Welland has provided equipment to some exceptional projects around the world, including equipment for leading multinational companies, banks, schools, manufacturing facilities, telecoms stations, airports, police departments and many other bespoke applications.
Our upcoming event
ChamberConnect: Preparing for the End of the Transition Period
Free webinar with Mike Stokes explaining what businesses need to do before 31st December.