South Holland District Council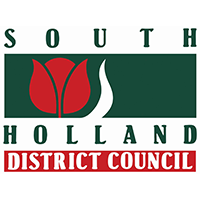 Local Services & Authorities
South Holland District Council is based in Spalding formed in 1974 and offers domestic and business services.
About South Holland District Council
South Holland is a local government district of Lincolnshire. The district council is based in Spalding. It was formed on 1 April 1974, under the Local Government Act 1972, as a merger of the Spalding urban district with East Elloe Rural District and Spalding Rural District. All these were previously in the administrative county of Holland.

South Holland borders the borough of Boston to the north, The Wash and the county of Norfolk to the east, the county of Cambridgeshire and Peterborough unitary authority to the south, the Lincolnshire district of South Kesteven to the west, and the district of North Kesteven to the north-west.

There are presently 93,300 citizens in the district. The median age is nearly 43. The district has the lowest unemployment in Lincolnshire and average hours worked per week are the second highest for UK districts (Eden, Cumbria has the highest).

Much of the district is low-lying and is kept free from inundation by land drainage.
Our upcoming event
2023 Festive Celebratory Networking Event (SOLD OUT)
Dec 7th 2023
5:45 pm - 7:30 pm

Eliot Room, Constance Stewart Hall, Bishop Grosseteste University, Lincoln, Lincolnshire, LN1 3DY
Book Your Tickets