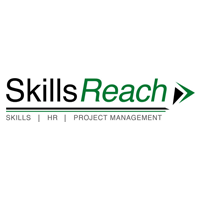 Skills & Training
SkillsReach in Lincoln offers business support through best investment in Skills, HR and Business Development, directly and through collaboration.
About Skills Reach Ltd
SkillsReach is a Lincolnshire-based business with a real passion for supporting business and local economies to succeed through best investment in Skills, HR and Business Development. We design and deliver a wide range of services supporting business and economic growth.

We are committed to providing transparent, high-quality, high-value services to our clients.

We achieve this through:
- A passion for business -owned and led solutions
- Professional HR / Skills management experience and expertise
- Robust, adaptive Project Management
- Excellent partnerships with policy-makers and funders of skills /business growth
- Outstanding diagnostics processes and tools

We strive to be:
- Professional at all times
- Collaborative
- Fun to work with
- Strategic yet pragmatic

Our experience includes:
- Strategic HR / Training Management
- Business Growth Planning
- Economic and Community Development
- Blue-chip recruitment and training businesses
- Management of large-scale public and privately-funded projects
- Up-to-date knowledge of public funding opportunities for local businesses.

Our Business Offers
- Best skills investment for businesses and the economy
- Connections with the best local programmes
- Strong partnerships with local and national policy-makers and funders
- Straightforward, accessible business solutions
- By business, with business, for business
Our upcoming event
Pathways into Construction
CITB and Abbey Access Training present a programme to get into working in the Construction Industry....
Jan 20th 2020
9:00 am - 5:00 pm

Abbey Access Training Centre, Monks Road, Lincoln, Lincolnshire, LN2 5HU
Book Your Tickets
Members offer
Bands For Hire – 5% discount
Bands For Hire are one of the UK's leading live music agencies, representing over 400 acts across the UK, see the website: www.bandsf...
Find out more