SCS Technology Solutions Ltd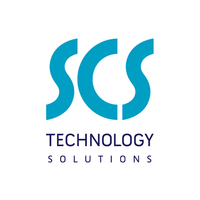 Computers IT & Web
Our IT services provide peace of mind, with our specialist team and guaranteed, and audited response times. IT Support. Specialist advice.
About SCS Technology Solutions Ltd
We understand that your IT is crucial to your business. That's why we don't just make promises, we keep them.

A team of like-minded individuals, who are knowledgeable, responsive and entirely reliable. SCS Technology Solutions was established in 1995, and has become a preferred partner for IT support and IT consultancy to many top-performing organisations across Lincolnshire. Our success is built on delivering outstanding service
We believe in complete transparency, offering guaranteed and audited response times across each IT support service that we provide. Many of our Microsoft-certified engineers have been with us for more than ten years, as have many of our customers, some of whom have been customers since we first began providing support, almost 20 years ago.
Our status as a Microsoft Gold Partner makes us the best-qualified IT organisation in the region. We strive to always stay ahead of the competition, so that our customers may do the same. Contact us and get to know the team for yourself.
Our upcoming event
International Trade Operations and Procedures (ITOPS) Training
ITOPS is a certified course tackling all aspects of international trade administration.