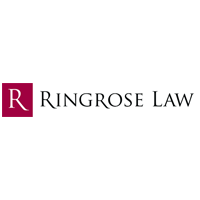 Legal
Quality law, explained in language you understand, at a value for money price. Ringrose Law - where individuals count.
About Ringrose Law (Sleaford)
With over 100 years of experience we provide a full range of legal services to both private individuals and business clients across Lincolnshire and Newark. We have offices in Boston, Lincoln, Sleaford, Grantham, Newark and Spalding, and have one of the widest coverage's in the region of any law firm.

Our service offerings include; family, divorce, childcare, employment law, personal injury, medical negligence, house buying/selling, litigation, mental health, crime, wills & probate and commercial law.

At Ringrose Law Solicitors our philosophy is 'where individuals count'. Whether you are moving home, making a Will, involved in court proceedings or whatever your legal need, we are committed to delivering the best outcomes for our clients.

The firm still retains its public funding contracts and *LEXCEL Accreditation for the twelfth year running. Accredited membership of Resolution and the Law Societies panels on Conveyancing, Family Law, Children Law, Mental Health, Personal Injury, Police Station, Duty Solicitor and Mediation together with qualified members of the Society of Trust and Estate Practitioners, and members of Headway Lincolnshire demonstrates only some of our areas of expertise.

We recognise that when you instruct a solicitor you are making a very important decision. You need to be assured that the firm you choose can not only do the job, but can do it efficiently, keeping you informed and responding and adapting to your every need. At Ringrose Law Solicitors we pride ourselves in achieving these high standards and delivering the best for our clients.

We offer free legal services to our customers across the County, including free legal clinics at all our offices, free 24hour helplines and we offer home visits for clients when required.

*LEXCEL is a recognised accreditation scheme for Law Firms and gives assurance that a practice meets high client care and business management standards. The accreditation involves a yearly rigorous inspection and assessment from LEXCEL, which includes reviewing internal policies and procedures, interviewing staff and understanding the overall company performance.
Our upcoming event
International Trade Operations and Procedures (ITOPS) Training
ITOPS is a certified course tackling all aspects of international trade administration.