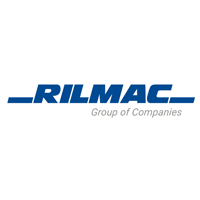 Building & Consultancy
The Rilmac Group in Lincolnshire specialises in Asbestos removal and other services, Metal Fabrication, Industrial Insulation and Scaffolding & Access Services.
About Rilmac Group
Founded in 1957, the Lincoln based Rilmac Group today use their vast experience and market expertise as premier providers of Asbestos Removal Services, Scaffolding and Access Services, Metal Fabrication and Industrial Insulation Services. Rilmac's highly skilled, innovative and focused workforce enables the business to deliver each project in a professional manner regardless of scale.

Rilmac Asbestos Services use their vast experience to create a safe environment, provide a quality service and add value to every project. The Company offers a comprehensive, asbestos solutions package, from small domestic projects to major industrial asbestos removal projects.

Rilmac Fabrication offers a diverse range of steel fabrication, assembly and finishing services. Whether it is sheet metal, stainless or heavy steel plate, machining, shot-blasting and painting, or packing for international shipment, our facilities provide an extensive range of capabilities, encapsulated within a professional service.

Rilmac Insulation Limited specialists in all insulation services from cryogenic and blast furnace extremes, small plant modification to full factory fit out.

Rilmac Scaffolding provide access scaffolding throughout the UK. A fully trained and experienced work force relish the challenge of providing focussed, innovative solutions to our customers' needs. Rilmac strongly engage with their customers to meet all deadlines, with the aim of delivering exceptional service.

Services include:
- Scaffolding Erection
- Metal Fabrication
- Asbestos Removal
- Thermal Insulation
- Demolition
- Land Remediation
Our upcoming event
In conversation with The Governor of the Bank of England, Mr Andrew Bailey
Find out what the end of the transition period and the turbulence of 2020 mean for the economy.