Raxel Storage Systems Ltd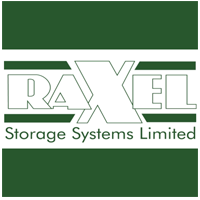 Other
RAXEL Storage Systems Limited in Grantham has been associated with the storage and materials handling industry for over 25 years.
About Raxel Storage Systems Ltd
Raxel Storage Systems Limited has been associated with the storage and materials handling industry for over 50 years, and has been independent for over 25 years. We have direct access to manufacturing resources for Pallet Racking, Shelving, Lockers, Mezzanine Platforms and associated materials handling products.

Our continued growth is exclusively based on our philosophy of a single project engineer being totally responsible for each individual client. In this way we ensure continuity from original inception, through design and installation to after sales support, thereby providing complete client satisfaction. This proven philosophy ensures repeat business from our nucleus of loyal blue chip companies.

All Raxel Storage Systems Ltd employees are trained by and registered/certified with S.E.I.R.S (The Storage Equipment Installer Registration Scheme) this ensures a professional and competent workforce, who understand and abide by all health and safety aspects of this industry.

We would welcome the opportunity of providing a competitive proposal for any requirement.
Our upcoming event
FREE Post EU Exit – Building your Business Resilience – Lincoln
Learn what your business should be doing to prepare for Brexit after the transition period.
Feb 25th 2020
7:30 am - 10:30 am

Commerce House, Carlton Boulevard, Lincoln, Lincolnshire, LN2 4WJ
Book Your Tickets
Members offer
Bands For Hire – 5% discount
Bands For Hire are one of the UK's leading live music agencies, representing over 400 acts across the UK, see the website: www.bandsf...
Find out more