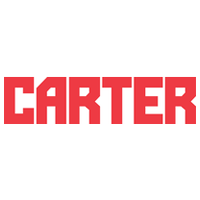 Construction & Contractors
R G Carter is a construction firm in Lincoln, delivering innovative and high quality projects for both private and public clients.
About R G Carter Building Ltd
Working closely with public and private sector partners, we create high quality places where people choose to live.
R G Carter has always been family owned and run. We have consistently delivered quality construction and building services for over 95 years, putting people and communities at the heart of what we do.

Through our network of regional offices, we offer full-service construction solutions – design, build, refurbishment and repairs – across a wide range of sectors.

On each project, from affordable housing schemes to exclusive bespoke private developments, we work closely with our customers to find the best solution, often combining new approaches and traditional craftsmanship in innovative ways. Through continued investment in upskilling for our workforce and supply chain, we have built our reputation as a leading Passivhaus homebuilder that is setting new standards for sustainable housing in the UK.

As a development partner of the Homes and Communities Agency (HCA), Local Authorities and Registered Social Landlords, we work in collaboration to deliver schemes with local authority partnerships, HCA investment programmes, as well as private finance initiatives and/or estate renewal programmes.

At R G Carter, our six key values reflect what we stand for and believe as a business.

Delivered through our dedicated team of experts, and demonstrated through the commitment shown in the delivery of all our projects, these values define our unique culture.

INVESTING IN OUR PEOPLE
We are passionate about the development, wellbeing and safety of all our colleagues, providing the very best training and opportunities for everyone to fulfil their potential.

DRIVING EXCELLENCE
We are committed to exceeding our customers' expectations, delivering high standards of quality and attention to detail, getting it right first time.

EMBRACING INNOVATION
We deliver forward thinking and innovative solutions.

SUPPORTING COMMUNITIES
We are dedicated to enhancing the lives of our local communities, and investing in their future.

WORKING COLLABORATIVELY
We value the importance of a 'one team approach' and strive to develop sustainable relationships with our clients, colleagues and suppliers.

ENCOURAGING LOYALTY
We are proud of our heritage and family values, encouraging and inspiring loyalty and a 'one team' spirit.
Our upcoming event
ChamberConnect: Business & International Trade as Nations Emerge from Lockdown
Free webinar with moneycorp, looking at foreign currency exchange, market movements and economic upd...