Pharmsure International Ltd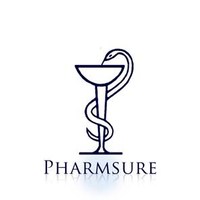 Animal Care
Pharmsure International in Lincolnshire is a pharmaceutical company specialised in developing, marketing and distributing of poultry vaccines and medicine.
About Pharmsure International Ltd
Pharmsure International is a division of the Slate Hall Veterinary Group. Established in 1996 as Slate Hall Veterinary Practice the Slate Hall Group is now the largest dedicated poultry veterinary practice in the UK.
We have evolved with the industry, and now comprise seven private limited companies based in five strategic locations across the UK, (Cambridgeshire, Lincoln, Shrewsbury, Hereford and Wincanton).

We work in close collaboration with clients and veterinarians and the veterinary pharmaceutical industry.
Pharmsure is the only dedicated avian 'pharmacy' in the UK, facilitating product supply to clients at the best possible cost and with excellent service.
Operating within the facilities of Pharmsure UK Ltd, Pharmsure International is a European Marketing Authorisation Holder and also holds an EU ManA manufacturing licence.
Pharmsure International Ltd is a registered EU SME company and as such various concessions related to product registration are available to it.
Our upcoming event
Virtual Lincolnshire Construction and Property Network August
Digital networking event for the construction and property industry.