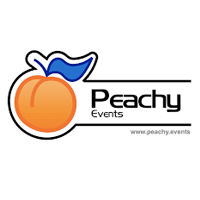 Events & Exhibitions
Peachy Events in Lincoln are a production company offering expert event infrastructure to private, corporate and event industry clients.
About Peachy Events
Peachy Events provide professional and specialist event technical support and equipment hire to all events, both big and small. We always provide our clients with the highest standards of production and customer care.

Every detail of your event matters to us as much as it does to you. From basic projection to large scale keynotes, we can always work to support your requirements. We guarantee that we can help to make your event run smoothly, on time and, most importantly, stress-free.

We provide sound systems with engineers who are experienced using professional industry standard equipment.

Conferences are important which is why we want to provide the best customer service and production possible. We can provide the whole package: projection, audio and staging. Get in touch so we can help!

Do you need lighting for your conference or live event? We have the experience and know-how to transform your event. Our engineers can walk you through lighting design and equipment hire too!

We have many different modular staging including industry standard lite deck; which is carpeted ready for your event. Click above to find out more.

We provide video and projection systems, which means you will be seen clearly from front to back.

Our outdoor staging is versatile and adaptable. From small fold-out stages to large canopy covered structures we've got you covered!
Our upcoming event
International Trade Operations and Procedures (ITOPS) Training
ITOPS is a certified course tackling all aspects of international trade administration.