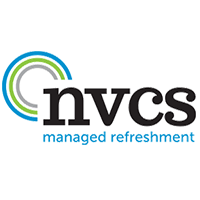 Accommodation
NVCS Ltd (Norfolk Vending and Catering Services) are Norwich based providers of vending machines, services, products and freshly roasted coffee.
About NVCS Ltd
We are suppliers of high quality Commercial Coffee Systems, Vending Machines, Vending Supplies and Services to businesses throughout Norfolk, Suffolk & East Anglia.

Your local, automatic refreshment provider...
NVCS has been supplying coffee systems, vending machines, supplies and service throughout Norfolk, Suffolk & East Anglia since 1981.

We offer fully managed vending solutions to our clients, from small local businesses to international organisations. We pride ourselves on providing a first class service to our customers. As well as stocking 100's of ingredients for immediate delivery, we also have our own coffee roasting facility where we source, roast and pack our award winning Green Farm Coffee.

Why Choose NVCS?

Free Site Survey
We will assess your individual requirements, then present a suitable vending machine solution.

Fully Managed Service
Regular filling, cleaning, cash collection, we employ fully trained and uniformed staff to carry out all services you may require.

Rapid Technical Back-up
Our manufacturer trained engineers provide a rapid response to service call outs.

Flexible Finance
Finance options to suit all, ranging from lease and cash payment to rental and bevplan agreements.

Healthy Options
We have actively sourced healthier products low in fat, added sugar, salt, artificial colours, flavours or preservatives.

Ethical Vending
We stock a wide range of ingredient products from ethical and sustainable sources such as Fairtrade and Rainforest Alliance.

Premium Branded Products
Offer your customers the very best names in coffee, chocolate, tea and many more.

In-House Coffee Roastery
We source green beans, develop blends, roast and package all our own coffees under the name of Green Farm Coffee.
Our upcoming event
ChamberConnect: How to Have Difficult Conversations Workshop
Free workshop presented by Phil Hutchinson of Lantern. Learn to communicate more effectively.