Northstar Lipids (UK) Ltd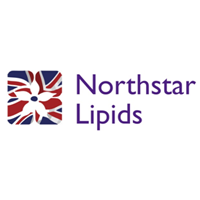 Manufacturing
Northstar are based in Saxilby Lincoln, specialising in supplying functional, high value plant derived natural oils for skin care and nutrition.
About Northstar Lipids (UK) Ltd
At Northstar we specialise in functional, high value plant derived natural oils.
We have over 30 years technical, operational and commercial experience and a breadth of expertise covering the sourcing, processing and end-use applications for our products; this enables us to help our customers select the right oil for their needs, be it for health-foods, cosmetics, pharmaceuticals, animal health or other industrial uses.

The culture of our business is to be involved in the whole supply chain as much as possible. This includes:

Placing contracts with growers and processors to obtain the best raw materials
Selecting the right processing technology to deliver the right finished product
Forming long-lasting strategic partnerships with suppliers and processors to ensure continuity and consistency of supply
Using in-house lab facilities to evaluate raw materials, finished products and to support New product development
Providing our customers with in-depth technical and formulation advice for NPD, we help them select the best oil or formulation for the particular application

Our supplier base is broad, global and well established, but our key focus, and our main point of difference, is our drive to source and promote oils from crops produced close to our UK headquarters, as covered by our UK Origins project; this provides us with several benefits:

Gives us tighter control over product quality, cost and freshness
Materials are drawn from sustainable and traceable sources using environmentally friendly technology.
Helps to reduce carbon emissions by keeping the supply chain as short as possible
Helps support a healthy and balanced ecosystem through interaction with other species, as seen in our Bee Friendly Project
We have a special interest in product innovation and in particular we identify novel materials which have enhanced functionality and which give our customers 'next generation' ingredients designed to meet both current and future trends.

Production of the finished oil includes several steps, all of which are managed by experts in their field and who operate to high quality standards including GMP, ISO, HACCP and manufactured to the highest level of consistency and quality.

Our customers are our most important asset and when working with Northstar Lipids you can be assured that your needs will be considered carefully and professionally and that we will always seek to supply material that meets with your precise technical and commercial requirements.
We hope you find our website a useful source of information and hope to be of assistance in any way we can.
Our upcoming event
Virtual Lincolnshire Construction and Property Network August
Digital networking event for the construction and property industry.