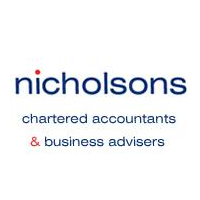 Financial Services
Accountancy, business advice and tax professionals, delivering a personal, proactive service to assist with your individual and business needs.
About Nicholsons
Nicholsons is a firm of Chartered Accountants and Business Advisers with offices in Lincoln and Market Rasen.>

We were founded by John Nicholson in 1923. Since then, we have been serving owner managed businesses and corporate clients throughout Lincolnshire, plus national and international businesses, with a personal and high quality service.
Working in various sectors including education, agriculture, charities, property, media, and consultancy, we have the knowledge and expertise to make accounting for business as easy as possible, offering support with business planning, tax planning, audit, financial services and payroll. Plus we can also give more general business advice with Financial Services and HR Services to support your business in its quest for growth.
We're not your typical accountants. We're friendly, accessible and here to help. All of our people are based in Lincolnshire, with the qualifications and expertise to make financial planning and management work more effectively for your business. We pride ourselves as a leading accounting firm in the region and uphold our philosophy of "giving a piece of goodwill in our service" in our practice.
Our upcoming event
Virtual Lincolnshire Construction and Property Network August
Digital networking event for the construction and property industry.