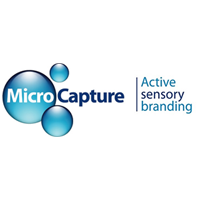 Manufacturing
MicroCapture in Lincolnshire develop and manufacture formaldehyde-free, biodegradable, skin safe fragrances and cosmetic ingredients.
About MicroCapture
Paper Enhancement Technology Ltd trading as MicroCapture use microencapsulation to add long lasting functional and sensory value to consumer products.

At MicroCapture we have over 25 years experience of using fragrance and other natural therapeutic active ingredients, we work with some of the world's biggest brands to add value, build loyalty and create a lasting connection with their consumers.
Our expertise is rooted in consumer insight. Whether it's a nose-clearing menthol formulation, a long-lasting therapeutic aroma to aid a good night's sleep, or creating a signature scent which activates at every customer touch point, at MicroCapture we have the knowhow to help you differentiate your brands beyond sight and sound and into the realms of smell and touch.
Our upcoming event
Santander Celebratory Event
The event will showcase the stories from a number of individuals who have been supported by Santande...
Jan 30th 2020
1:00 pm - 2:30 pm

Think Tank, University of Lincoln, Lincoln, Lincolnshire, LN6 7FL
Book Your Tickets
Members offer
Bands For Hire – 5% discount
Bands For Hire are one of the UK's leading live music agencies, representing over 400 acts across the UK, see the website: www.bandsf...
Find out more