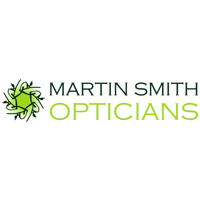 Health & Wellbeing
Martin Smith Opticians is an independent award-winning practice in the heart of Lincoln owned by Doctor of Optometry, Dr Martin Smith.
About Martin Smith Opticians
Martin Smith Opticians is an individual independent opticians conveniently located in the centre of Lincoln.

The business is owned by Dr. Martin Smith BSc DOptom Dip Tp(IP) MCOptom. All sight tests, OCT and field vision tests, are carried out by Dr Smith.

Personal service is at the forefront of all we strive to do and achieve. We will always offer our customers the highest levels of customer care and service, whilst providing advice based on extensive experience and professional training.

A truly independent opticians, with knowledge of all the newest lens designs and the freedom to select the lens to suit each individual customer.
We offer frame styles from established designer names and also smaller, unique and individual designers.

Scandinavian designs from Urga, Kliik and Skaga; Italian individuality from Valentino and Salvatore Ferragamo, French flair from Koali and Lacoste, German glamour from Rodenstock and Cazal, Swiss simplicity from Silhouette, and one of our absolute favourite designs: the colourful, chic and slightly eccentric Etnia from Barcelona, plus many more - many exclusive in Lincoln to Martin Smith Opticians.

018 and the start of 2019 have been exceptional for Martin Smith Opticians. In January 2019 at the Association of Optometrists (AOP) national Awards we were voted the Best Optician in the UK. We won:

Practice of the Year 2019 – Martin Smith Opticians
Optometrist of the Year 2019 – Dr Martin Smith DOptom DipTp(IP)Prof Cert Glauc MCOptom
Dispensing Optician of the Year 2019 – Sue Edwards BSc FBDO
Our upcoming event
ChamberConnect: QES Q2 Briefing
The QES results are the first major comparison since COVID began.