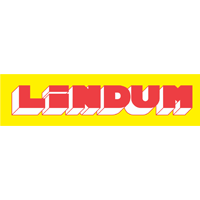 Construction & Contractors
Lindum Group in Lincoln is a construction business, with design and build services available. New build, refurbishment or maintenance projects.
About Lindum Group Ltd
Lindum Group is a construction company based in Lincoln.

Construction is our primary source of business, with design and build an increasingly popular procurement method for clients, whether new build, refurbishment or maintenance projects.
The Lindum Group now comprises of 12 trading divisions - actively involved in construction, joint venture commercial property, house building, plant, joinery and maintenance within the East Midlands, East Anglia and Yorkshire.
Our success is demonstrated in our growing repeat business and our transparent approach to client relations. Profitability is reinvested in the company, so that the balance sheet is strong and better able to withstand fluctuations in the market, which means that our trading partners can have that added security in their dealings with us.
As the company has grown, so too has the philosophy of sharing the success of the company with ALL of its employees and, today, we are one of the top 50 employee owned companies in the UK. By owning shares in the company our employees are very well motivated and committed to going the extra mile to look after customers' requirements and needs.
Our upcoming event
Export Documentation Workshop December
Gain an understanding of the documentary requirements and obligations when exporting from the UK.