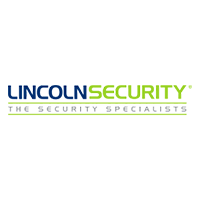 Business Maintenance Services
Whether you require a locksmith or need to protect your property with an Alarm or CCTV system, look no further than Lincoln Security Ltd!
About Lincoln Security Ltd
Lincoln Security Ltd is a family run security solutions provider offering robust security.

Established in 1974 we have sustained successful growth and expansion to become one of the UK's most respected security solution providers. As a result, we have formed enviable partnerships with clients across a diverse range of industries and market sectors.
As testament to this vast level of experience and expertise, Lincoln Security Ltd. are trusted to protect some of the most critical national infrastructure sites in the UK so you can be assured that you are in safe hands.
As a family owned and operated company, we pride ourselves on offering the highest level of customer service to all of our clients and have engineers on hand 24 hours a day providing an emergency locksmith service for Lincolnshire.
Located on Whisby Way, Lincoln; our experienced and friendly team are on-hand to offer advice and technical assistance ranging from the specification and selection of products to installation and long-term maintenance.
Our upcoming event
ChamberConnect: Leading Wellbeing through Change
Expert Q&As to help lead your teams and your organisation's wellbeing through change.