First Media Solutions Ltd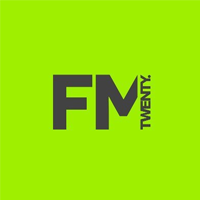 Marketing PR & Advertising
First Media Solutions Ltd in Louth are a media production company, combining creativity and technology to deliver effective digital communication tools.
About First Media Solutions Ltd
At First Media Solutions we specialise in helping people to communicate, using digital technology to create communication tools including, digital, web design, conferencing & exhibitions and online learning.

Our clients include The FA, Rugby Football Union (RFU), English Golf Union, The Premier League, CAPITA, University of Hull, North East Lincolnshire Council and leading healthcare companies.

Part of the First Solutions Group.

Listen, learn and create
We want the work we do with our clients to have a real impact! By listening and responding to issues they face we've improved processes and driven tangible results. We love long-term partnerships and have a loyal client base we are incredibly proud to work with.

Our family
We think First Media is a fun and unique place to work.

Based in Lincolnshire we enjoy the best of everything, great surroundings, pubs, shops and people. We have a relaxed working environment with break out zones, with foosball & table tennis. Fresh fruit is delivered weekly but to keep a healthy balance cake days are at least a monthly occurrence.

Most importantly we get on well and work together to produce the best results for our clients.

Our offices
Our contemporary offices are built for creativity! We have state of the art equipment and plenty of space. So much space we can even store banners and event materials for clients!

Local to Louth? Drop in for a cuppa and a chat or for those further afield we're happy to come to you.

Call us on 01507 607783 or email hello@firstmedia.co.uk
Our upcoming event
Virtual Lincolnshire Construction and Property Network August
Digital networking event for the construction and property industry.