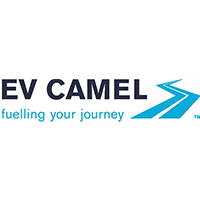 Energy
Lincolnshire's electric vehicle charge point installation specialist, sn established renewable energy consultancy and installer
About EV Camel
EV Camel is Lincolnshire's electric vehicle charge point installation specialist
An established renewable energy consultancy and installer.
We provide a full solution to businesses who wish to have charge points for their own vehicles or, perhaps more importantly, for their customers. EV Camel offers a full design, installation, finance, operation and maintenance service. On offer is a full range of charge points from domestic units, charge points for businesses and ones suitable for hotels, restaurants, pubs, garden centres, etc. with charging rates varying from trickle to superfast.
Our upcoming event
Santander Celebratory Event
The event will showcase the stories from a number of individuals who have been supported by Santande...
Jan 30th 2020
1:00 pm - 2:30 pm

Think Tank, University of Lincoln, Lincoln, Lincolnshire, LN6 7FL
Book Your Tickets
Members offer
Bands For Hire – 5% discount
Bands For Hire are one of the UK's leading live music agencies, representing over 400 acts across the UK, see the website: www.bandsf...
Find out more