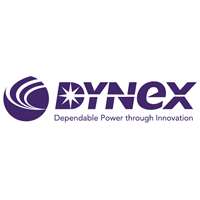 Manufacturing
A leading global supplier of high power semiconductors, power assemblies, power supplies, test equipment and EV systems.
About Dynex Semiconductors Ltd
Dynex designs and manufactures high power semiconductors for customers around the world including the European, US and the rapidly growing Far Eastern markets. The Power Semiconductor operation is located in Lincoln, England, manufacturing a range of high power Module and Bipolar discrete products that include insulated gate bipolar transistor (IGBT) and diode modules, IGBT/FRD die, fast diodes, fast thyristors, gate turn-off thyristors, rectifier diodes, phase control thyristors and transistors.

Semiconductors
Offering high power IGBT modules and bipolar products Dynex manufacture highly robust and reliable modules that are in service in over 60 different countries around the world.

Power Assemblies
Providing support for customers requiring more than the basic semiconductor by utilising the skills of our power electronics, mechanical and electronic engineers. The Dynex team have direct access to the company's application, test and product design personnel to produce the optimum solution for your requirements.

Electric Vehicle Systems
Efficient electric drive train solutions with the ability to provide standard and custom inverter and charging systems in 60 & 85kW configuration. Manufacturing optimised IGBT modules designed for efficient operation with a fully integrated cooling loop to enhance performance.

Our Journey
Celebrating its 60th anniversary in 2017, Dynex has a long and proud history of manufacturing and providing semiconductor products to the world.

Global Reach
Dynex now provides our high power semiconductor devices and assemblies into over 60 countries around the world.

Dynex Fact 1
In 2016, Dynex invested over £1 million GBP to create a purpose-built electric vehicle systems design centre, development, and test laboratory.

Dynex Fact 2
Dynex products throughout the years have been applied in projects that vary from Traction, Power Quality through HVDC, Renewable Energy production, to helping science advance.
Our upcoming event
ChamberConnect: How to Have Difficult Conversations Workshop
Free workshop presented by Phil Hutchinson of Lantern. Learn to communicate more effectively.