Delta Simons Environmental Consultants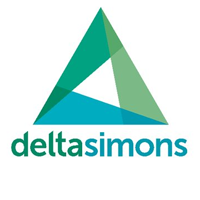 Building & Consultancy
Globally-operating, UK based Environmental, Ecology, EHS, Sustainability and Wellbeing services for property and construction sector.
About Delta Simons Environmental Consultants
Delta-Simons has been working with industrial, commercial and residential developers, retailers, industrial manufacturers, fund managers, institutional investors, hi-tech companies, public sector and charitable organisations since 1992, providing trusted environmental advice

We provide Geo-environmental, EHS, Environmental Planning, Ecology, Sustainability and Wellbeing services at a regional and national level within the UK, as well as internationally through the Inogen® Environmental Alliance, a global network of over 4,330 environmental specialists.

Our mission statement and core values are underpinned by the belief that key account management and client relationships, based on trust and respect for the advice we provide, is paramount to our success as a business.

We are proud of a reputation that delivers projects to organisations across the UK and around the world, and still maintain the flexibility, personal attention and cohesiveness lost by the multinational consultancy groups.

Delta-Simons is proud to be a founder member of the Inogen Environmental Alliance, enabling us to efficiently deliver customer projects worldwide by calling upon over 6,430 staff using our global network of consultants, read more.
Our upcoming event
ChamberConnect: Supporting the Wellbeing of Furloughed Employees Returning to the Workplace
A FREE webinar on how you can help staff returning after an extended period of absence.