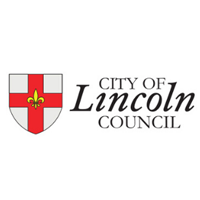 Local Services & Authorities
City of Lincoln Council offers information, advice and online services for those who live and work in the City of Lincoln.
About City of Lincoln Council
Delivering an ambitious future for Lincoln.

We help our residents with:

Allotments; Anti-social behaviour; Bins and recycling; Building Control; CCTV; Christmas Market; Council houses; Council tax discounts and benefits; Community and Leisure Centres; Crematoriums and Cemeteries; Dog fouling; Exotic, Dangerous and Wild Animal licenses; Flytipping; Food hygiene; Health trainers; Homelessness; Littering; Parking; Planning applications; Play areas


Our Mission
Let's reduce inequality
Let's deliver quality housing
Let's enhance our remarkable place
Let's drive economic growth
Our upcoming event
International Trade Operations and Procedures (ITOPS) Training September
Certified course on all aspects of international trade admin, 12 two-hour sessions.