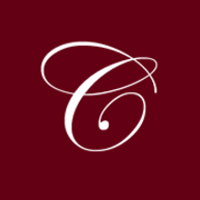 Legal
Calthrops Solicitors LLP are family and business solicitors offering wills, lasting powers of attorney, probate, property and more.
About Calthrops Solicitors LLP
Family and business solicitors for all business and personal legal matters.
We hope you will regard Calthrops LLP as your solicitors. It is an old-fashioned concept but we value the ethics of service and professionalism which it implies. Calthrops LLP was established over 155 years ago and is believed to be the oldest established law firm in the town. Our solicitors have advised many clients through several generations.
Choosing a solicitor is an important decision. Making the right choice will mean you have the support and advice of an experienced professional who will guide and support you through often complex and life-changing decisions in your family and business life.
Regardless of the value or nature of your case, we will provide the same level of legal expertise and personal service. Whether you are moving to a new home, facing a difficult family situation or have to make a decision regarding your business, we will work hard to achieve the outcome that is best for you.
"A professional and personal service for generations past and future"
Our upcoming event
FREE Post EU Exit – Building your Business Resilience – Lincoln
Learn what your business should be doing to prepare for Brexit after the transition period.
Feb 25th 2020
7:30 am - 10:30 am

Commerce House, Carlton Boulevard, Lincoln, Lincolnshire, LN2 4WJ
Book Your Tickets
Members offer
Bands For Hire – 5% discount
Bands For Hire are one of the UK's leading live music agencies, representing over 400 acts across the UK, see the website: www.bandsf...
Find out more