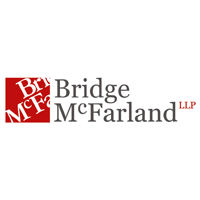 Legal
Bridge McFarland LLP is a leading full service law firm with a strong local and national reputation, based in Lincoln and other cities.
About Bridge McFarland LLP
Bridge McFarland is renowned for providing effective legal solutions to both the commercial and private client sector.

The firm has a strong reputation for niche expertise across a broad spectrum of legal services and is recognised for the quality of its service making it the obvious choice for thousands of clients on a regional, national and international basis.
Following major investment in technology that supports a modern approach to law, Bridge McFarland is committed to delivering a quality legal service designed around the specific requirements of their clients in a constructive, innovative and cost effective manner.
Our upcoming event
Santander Celebratory Event
The event will showcase the stories from a number of individuals who have been supported by Santande...
Jan 30th 2020
1:00 pm - 2:30 pm

Think Tank, University of Lincoln, Lincoln, Lincolnshire, LN6 7FL
Book Your Tickets
Members offer
Bands For Hire – 5% discount
Bands For Hire are one of the UK's leading live music agencies, representing over 400 acts across the UK, see the website: www.bandsf...
Find out more