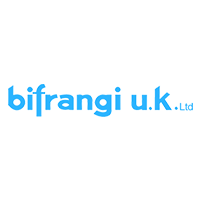 Bifrangi manufacture components for the agricultural, off-highway, marine, power generation and mining sectors.</
Engineering
About Bifrangi
Bifrangi manufacture components for the agricultural, off-highway, marine, power generation and mining sectors.
We are world leaders in closed die forging and finished machining of large crankshafts up to 750Kg in weight. Bifrangi UK Ltd offer a fully integrated service from initial design to supply of the finished product to customers worldwide.
The company operates two separate divisions within the UK currently employing highly skilled and specialised personnel. Current products include a wide range of crankshafts, connecting rods, axle beams and forgings for the mining industry.
Our upcoming event
FREE Director Development Workshop
Become a better managing director through this FREE two day training presented by Infinite Possibili...
Jan 8th 2020
8:45 am - 4:30 pm

Thonock Park, Gainsborough , Lincolnshire, DN21 1PZ
Book Your Tickets
Members offer
Bands For Hire – 5% discount
Bands For Hire are one of the UK's leading live music agencies, representing over 400 acts across the UK, see the website: www.bandsf...
Find out more