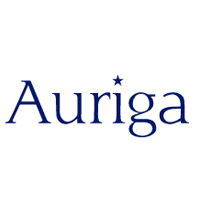 Manufacturing
Auriga is a full service golf apparel, corporate uniform, event merchandise, garments and accessories manufacturer based in Lincolnshire
About Auriga Clothing
Auriga is a full service apparel and accessories manufacturer with its Head Office in South Witham, United Kingdom with further manufacturing facilities based in China.

Able to offer the experience and diligence built over 30 plus years, our clients are based all over the World and we take great pride in bringing a process to the buyer in which they can have full and absolute confidence.
The blend of European based skills and, where necessary, exposure to competitively priced raw materials out of China has been a proven recipe for both Auriga and our customers.

We work with you to make your product both to the highest standards using a progressive and concise route to a great product. Whether you need a logo, screen printing , private labelling, customised apparel or accessories, Auriga is the Company for you.

We pride ourselves on being able to take your vision to production, and keep the entire process simple and stress free.

Product development
Our UK based Product Development team has an in depth knowledge of the latest fashions, trends, colors and fabrics. Let us help you to create your own branded range of products using the latest CAD technology, your input and our years of experience will enable you to achieve a quality product enhancing your Brand. The future is exciting, the future is the arrival of your own bespoke designed merchandise.

Sampling
Sampling is presented to the buyer for approval with any amendments being incorporated in the design so that the move toward bulk production can commence. The sampling process continues until our client is entirely happy with the design and material. Only then will we seek commitment for bulk manufacture.

Manufacturing
Production is based in either our United Kingdom factory or within our China Operations. Stock Service and rapid response products are normally serviced from within our South Witham site, whilst bespoke product are made primarily in China.

Shipping
Our hugely experienced Shipping Department is used to moving product from many parts of the world. We are able to advise duty rates and shipping costs for clients information and approval. We utilize sea freight, air freight, and where necessary international Courier movements.
Our upcoming event
Lincoln College & Kryptokloud: Cyber Security Awareness Breakfast Meeting
Understand your business' digital vulnerabilities and learn how to prevent a cyber attack.
Aug 6th 2021
8:00 am - 10:00 am

Lincoln College, Monks Road, Lincoln, Lincolnshire, LN2 5HQ
Book Your Tickets