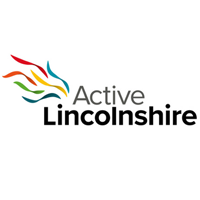 Charity Voluntary & Community
Active Lincolnshire is a charity funded by Sport England whose main aim is to increase participation in physical activity across the county.
About Active Lincolnshire
Active Lincolnshire's vision is for everybody in Lincolnshire to be active, every day.

We have produced a three year Strategic Plan for Physical Activity (2018-2021) which outlines some of the challenges in creating a more active society and how we need people and organisations to come together to make change happen .

Our role
We are one of 43 Active Partnerships across England that are working to make physical activity and sport a part of everyone's life, regardless of age or background. Mainly funded by Sport England, we are helping to deliver their strategy, Towards an Active Nation, across Lincolnshire. This strategy focuses on groups that traditionally are more likely to be inactive, such as women and girls, people living with a disability or health condition or those from less affluent backgrounds.

Our Team
Our team is made up of professionals with backgrounds in sport, physical activity and communications. Meet the Team.

Our Board
Other members of the community who pledge their support are our Board members; a selective group of individuals whose experience and enthusiasm for sport and activity make them ideal candidates as Directors for Active Lincolnshire.

Governance
Sport England's Code for Sports Governance sets out the levels of transparency, accountability and financial integrity required from those benefitting from Government and National Lottery funding. We follow Sport England's code for Sports Governance in terms of transparency, accountability and financial integrity that is required from those benefitting from Government and National Lottery funding.

Equality
Active Lincolnshire Statement of Intent
Active Lincolnshire is fully committed to the principles of equality of opportunity and is responsible for ensuring that no job applicant, employee, volunteer or member receives less favourable treatment on the grounds of age, gender, disability, race, ethnic origin, nationality, colour, parental or marital status, pregnancy, religious belief, class or social background, sexual preference or political belief.

Active Lincolnshire will ensure that there will be open admission to all those who wish to work in the partnership or alongside the Active Lincolnshire in all aspects of physical activity and sport activities and that they are treated fairly.

Active Lincolnshire is committed to achieving gender parity (with a minimum of 30% female) and greater diversity generally on its board, including, but not limited to Black, Asian, minority ethnic (BAME) diversity, sexual preference and disability.
Our upcoming event
2023 Festive Celebratory Networking Event (SOLD OUT)
Dec 7th 2023
5:45 pm - 7:30 pm

Eliot Room, Constance Stewart Hall, Bishop Grosseteste University, Lincoln, Lincolnshire, LN1 3DY
Book Your Tickets