LIBS Connect is back in a face-to-face format after a prolonged break due to the pandemic! We are excited and ready to re-engage with businesses and academics in our region and beyond; creating a platform for truly permeable, future-focussed learning opportunities. 
The spotlight this time is on our vast health system and the many organisations and people who work within it. We intend to bring lessons on innovation, resilience, technology and transformation to the fore, creating meaningful dialogue and learning opportunities. The focus is firmly on the future; on the endless possibilities. This is a timely opportunity for the wider business community to engage in.
The idea is to allow leaders across industries to get inspired and carry aspiration forward. This sharing of experience will be invaluable to the upskilling agenda of the future, thereby creating an important platform for specific leadership learning opportunities in partnership with the Institute of Directors (IOD).
There will be an introduction to some thought leadership on 'emplacement' leadership which considers thinking and acting beyond your values when navigating grand challenges. To many this may be unconventional or even unique, but truly forward thinking.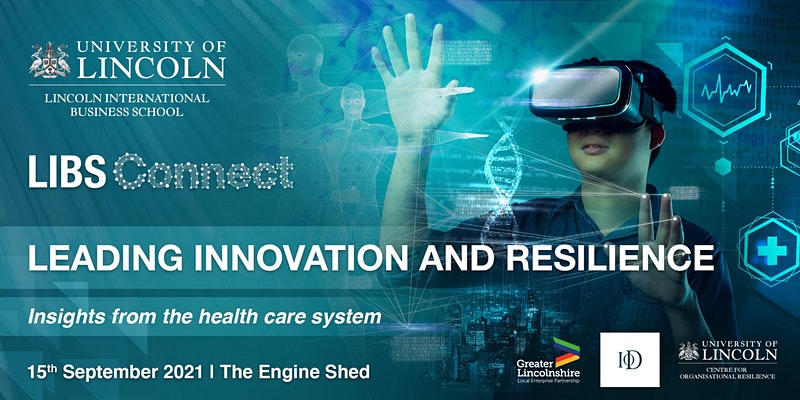 Key partners in support of this event are GLLEP (Greater Lincolnshire Local Enterprise Partnership), IOD and the Centre of Organisational Resilience.
LIBS Connect has always been about Knowledge exchange and learnings with a focus on a sector or topic each time, and this is another exciting agenda for any leader.
Click here to find out more and to book.