Following the success of the previous Cyber Security Forum events earlier this year, FSB Lincolnshire are delighted to invite you to the third Cyber Security Forum, this time with Boston College. Join fellow business owners and entrepreneurs at our informative breakfast event with an array of guest speakers including the National Cyber Security Centre and a presentation on the Cyber Alarm Monitoring System. Our guest speakers will give valuable advice on Cyber Security and how you can protect your business better against the threat of cyber crime.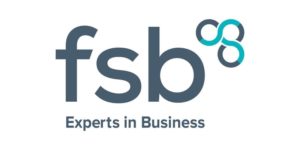 Lincolnshire Chamber of Commerce CEO Simon Beardsley will be speaking at this event.
There will also be a chance to network with fellow attendees at the beginning and the end of the event.
Tea, coffee and breakfast pastries will be served at the event and there is ample free parking on site.
Please note: there is no charge, as this is a free event.
Agenda
7.30 – 8.00 Networking & Refreshments
8.00 Opening by Mike Johnson – Chair of the Lincolnshire Cyber Security Forum
8.05 Welcome to Boston College – George Bell Employer Engagement Manager
8.10 Cyber Security National Picture update from the FSB – Neil Sharpley
8.15 National Cyber Security Centre (NCSC) Regional Engagement/Rollout – Jen M
8.45 Lincolnshire Chamber of Commerce Cyber Attack – Simon Beardsley Chief Executive
9.00 5 minute Break
9.05 Cyber Alarm Monitoring System – Jonathan Davies
9.35 Boston College Staff and Student – Cyber Security in Education
9.45 Lincolnshire Growth Hub and how they can support you
9.50 Update from Lincolnshire Police Cyber Crime Unit – PC Luke Casey, Cyber Protect Officer
Questions
Summary and Close
10.00 Networking
For general enquiries regarding the event and to book your place please contact Jackie Richardson.